A social media profile is a direct extension of your business, and potentially the first point of contact for a large percentage of your audience. Does your social media account look more like a ghost town than a business profile?
If you're getting lonely on social media, it's likely that you're isolating your social media marketing efforts. Believe it or not, your social media campaign needs to be able to communicate who your brand is concisely and accurately.
Values are an extremely important aspect of a successful brand, and social media only emphasizes the necessity for strong values. Through cause-related marketing, it's possible to build loyal and meaningful relationships with your target audience through social media.
Think of your favorite brands you follow on social media, pull up their profiles and take a look at what they're posting. I guarantee it's not overly promotional content, boring calls to action or stock photos. I'll use one of my favorite brands, Traditional Medicinals, as an example.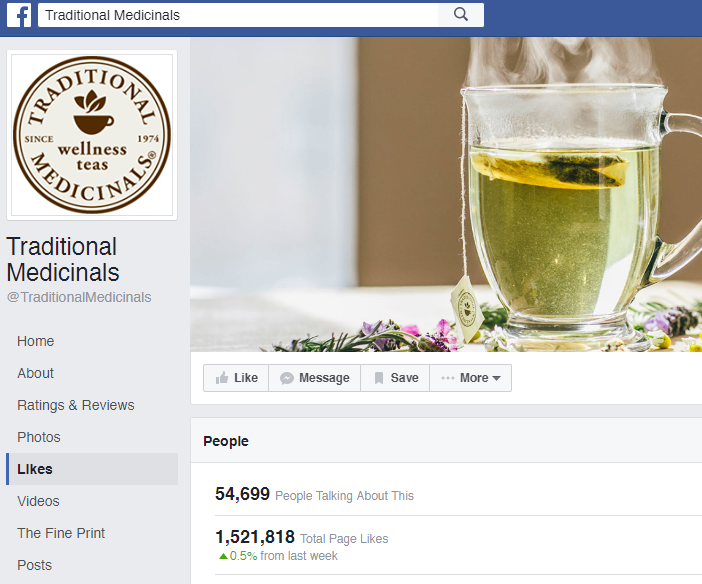 1.5 million likes and rising.
Traditional Medicinals make tea with a focus on holistic health and environmental sustainability. Even better, when you look at their Facebook page, they never once tell you to buy their tea.
Did you notice that I mentioned their values while describing what they do? The values of Traditional Medicinals directly coincide with their identity, and when you think of them, you immediately think of the causes they support. This is why it is so important to establish values as a brand, and then engage in cause-related marketing.
Fight for a Cause
First, determine what causes and issues your business aligns with.
In the case of Traditional Medicinals, they fight for environmental sustainability while providing healthy products for their consumers. The causes you support should directly align with your target audience's values. For example, if you make cold-pressed juice you'll want to support community health initiatives or connect with a local organic farm.
Listening directly to your audience can help you determine which causes are important to them. This is easy to do on social media, just keep an eye out for what your customers are asking for.
Because Traditional Medicinal's customers know the company will respond, they're especially likely to engage.
Support the Cause
Supporting a cause doesn't always mean a financial investment. This can mean making changes in your business to make your business more appealing to your target audience, such as when Traditional Medicinals started removing staples from their tea bags.
Better tea bags = serious business.
It can also mean hosting or sponsoring events in your community, and it can mean working with other vendors who support the same causes as you do. It can also mean sharing content focused around the cause to your audience, who are already invested in it.
Hosting an event is the perfect way to support a cause. For example, if you're a restaurant dedicated to local food and breweries, hold a "Local Night" with specials on local food items. Invite the food producers to socialize with guests and share their insights. Extend this event to social media by posting video food demonstrations, write a blog about the food supplier or even host a giveaway.
Discuss the Cause
If you're doing all of the above, you're doing a great job. I think you can take it one step further, better engage with your audience, build brand loyalty and gain further insight into what your audience thinks and feels.
Where does your audience hang out online? If it's not your Facebook page, go out and find where they're chatting. There are endless amounts of Twitter parties, Facebook groups, Pinterest boards, etc, dedicated to every topic under the sun.
Don't be afraid to jump in and join the conversation, you'll be surprised at how inviting these groups can be. This can be a great way to bring the conversation back to your page, and help your target audience see you as a thought leader and a resource to rely on.
You'll notice that once your business starts engaging in cause-related marketing, it'll seem more natural for your customers to engage with you online. You'll be seen as an ally, instead of a salesperson.
Traditional Medicinal's customers are not at all afraid to throw out the "L" word.