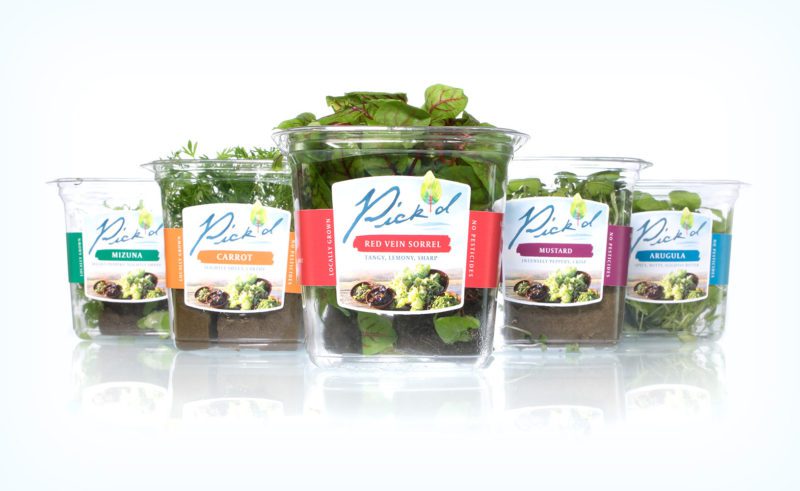 Visibly fresh design.
The retail product packaging for Pick'd utilized a shell design with a ribbon label. The clear shell would keep the fresh leafy microgreens visible to the eye. The label design utilizes color schemes to help distinguish each of the different types of product at a glance. This product is sold locally in the Buffalo/Niagara area at Tops produce departments.
I would like to take this time and this forum to thank the team at Luminus for the steady hand we needed and more importantly, for the steady hand we didn't know we needed. We came to Luminus with what we thought was a basic need, and thankfully, Tim,John and team, patiently guided us through a process that brought our basic need into a living strategy. The Luminus team has been able to translate our passions and our strengths into a message and belief for our community.
- Dennis Burns, Pick'd (Google Review)