Expertise
Branding & Strategy
You need a holistic strategy for the brand that defines its place in the market. Your brand must confidently define its core message and adhere to a unified visual identity. Our creative digital marketing agency offers valuable outside perspectives. We help shape brand strategy from scratch or reassess existing brand strategies, ensuring that they align with the company's goals in their market.
From The Ground Up
Brand strategy that sets the foundation to achieve worthwhile results.
The most critical step to formulating any effective digital marketing plan is the initial strategy phase. Through interviews, observation and collective brainstorming, Luminus challenges your preconceived notions about who you are as an organization. The results? You'll probably learn something new about your business, and we get an immersive education in your company and industry. This sets up our team to be expert stewards of your brand, leading to meaningful creative that generates worthwhile results.
Our Featured Work
Branding Projects
No matter if you are starting from scratch or rebranding, our brand strategy processes establish a unified approach to the market for your company or organization that's driven by industry needs, core messaging, and a unified visual identity. Our strategic processes fill the gaps between your business plan and your target audience, developing the information and tools necessary to go to market. An outside and fresh perspective brings challenge and validation to confidently craft a meaningful brand strategy.
The Oak Stave
Work hard, savor the reward.
The founders of The Oak Stave saw opportunity in bringing the experience of a hip, upscale city-style restaurant to the suburbs. They needed a brand built from the ground up, including a name. Working together with the owners, we were able to create a brand that works hard and delivers on its promise.
View Case Study >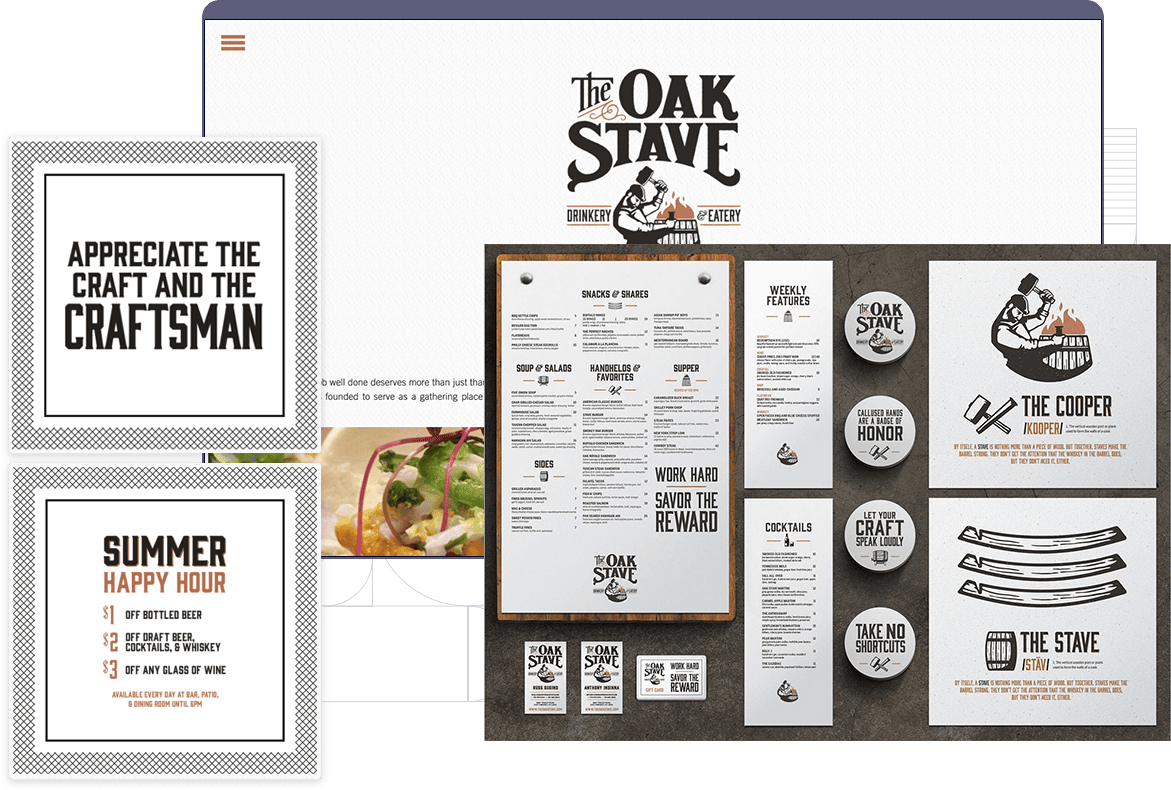 Excelsior Orthopaedics
A well-organized website, built to convert.
As a healthcare practice that prides itself on staying on the cutting-edge of its field and providing top-notch care and service to their patients, they knew it was time for their website to reflect and showcase those commitments.
View Case Study >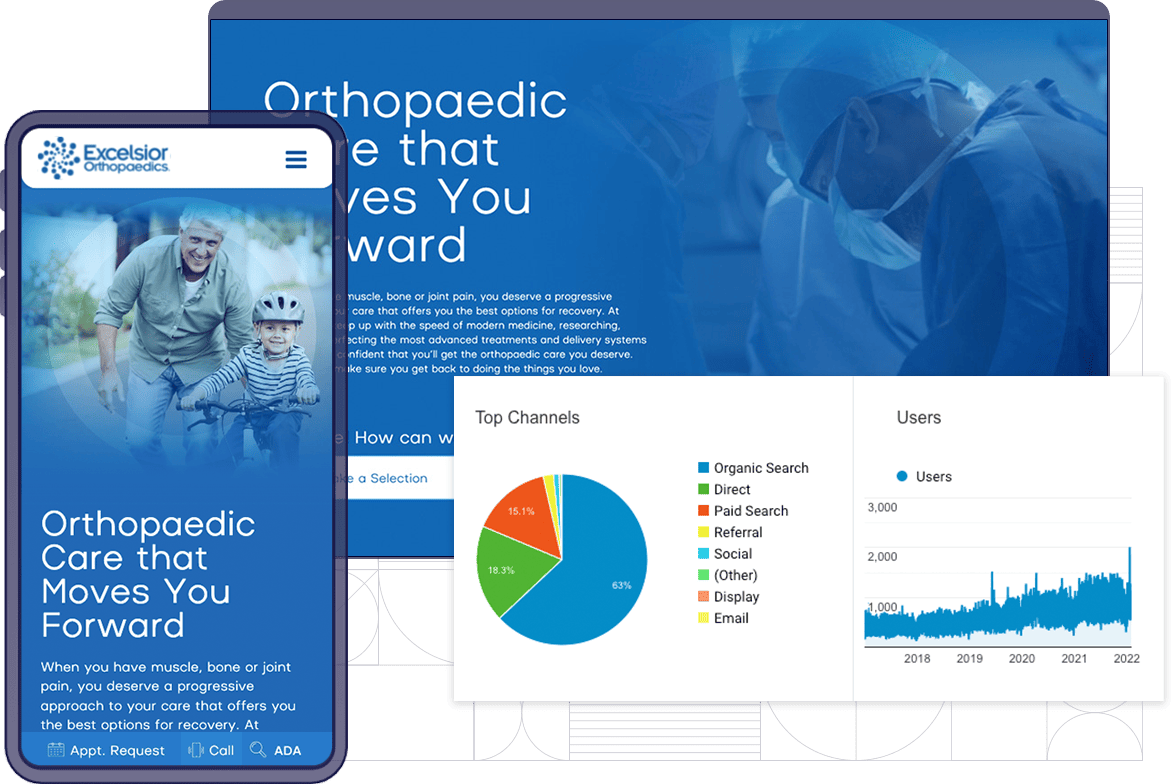 Interested in having our team help with branding and strategy for your organization?
If branding and an organized approach to creative design and digital marketing campaigns are part of your needs for your organization, give us a call at (716) 332-1640 x2 or email us using the form below!