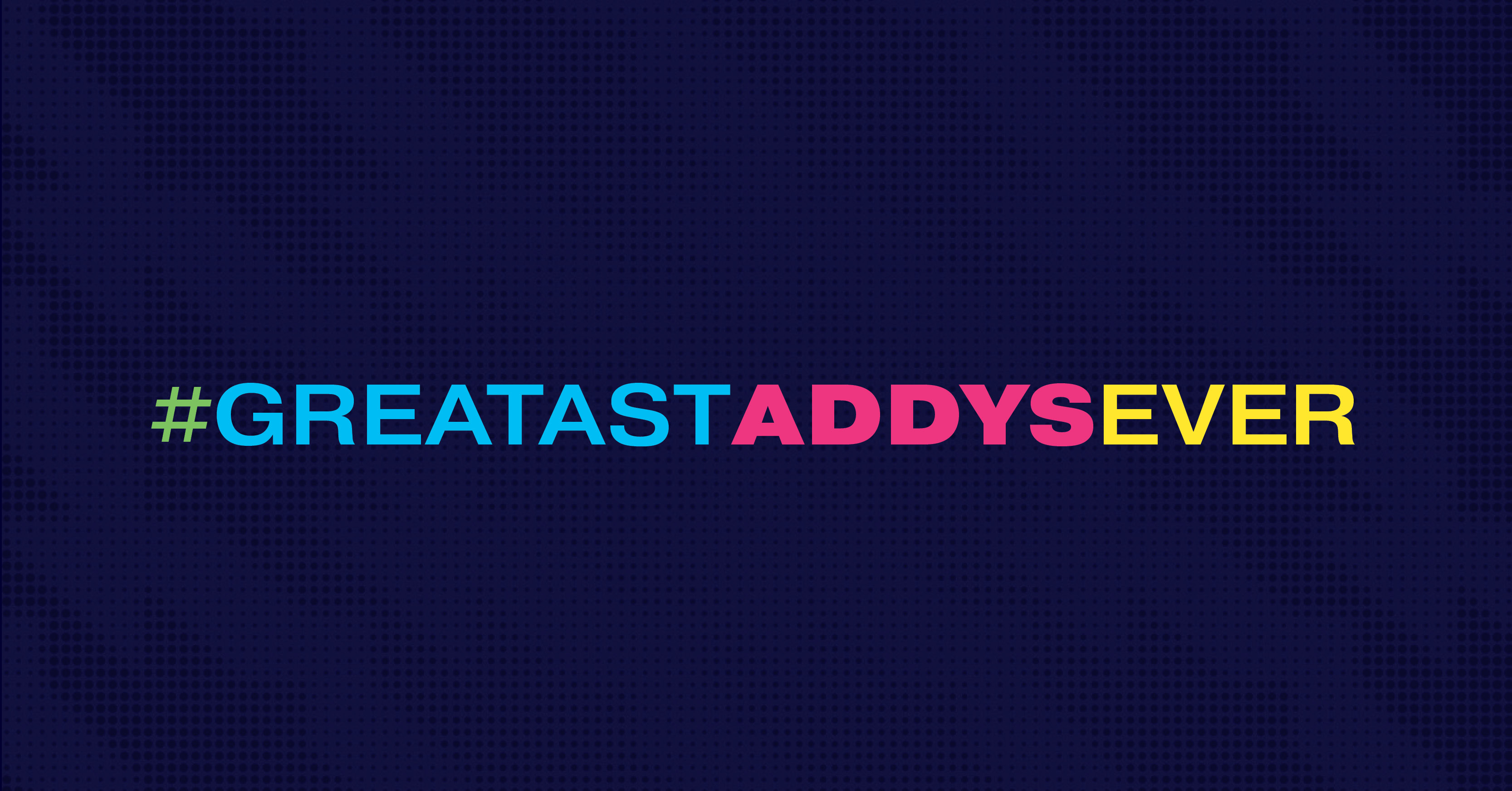 I am an enthusiastic award skeptic.
I wish I could say that I'm one of those English majors who always knows the answers to the Shakespeare clues in crossword puzzles, but the truth is that my down time mostly alternates between internet TV and internet news. This is to say that I am well aware that most Hollywood awards are bought – in fact, most of them are the result of extremely targeted marketing campaigns. This does not stop me from spending weeks prepping to watch the Oscars each year.
Before last Friday night, I'd never been to the Addys. Because I work at Luminus and my boss is the current president of AAF Buffalo, a certain amount of excitement was… inevitable.
After an evening of rubbing shoulders with old friends, new friends, and in some cases, people who didn't hire me (joke's on you, pal), Luminus proudly brought home 4 Silver Addys and Best Showbook Ad. Some of us may or may not have thought we won Best of Show.
Even for a skeptic like me, there were definitely some high points.
Besides our awards, of course.
I loved getting all the players together to celebrate great work born from passion. I love that a gold award for one campaign doesn't mean no awards for all the other campaigns. There's a lesson to be learned here – your boat doesn't have to sink for mine to float.
I loved the new award for inclusive advertising. I hate that we (still) need one. (A quick glance around the auditorium shows that we have a ways to go. But we're taking steps!)
I loved seeing smaller agencies (like Luminus, of course, but we're not the only ones putting up our best against the "Meryl Streeps" of the world) share a larger piece of the pie than we've seen in previous years. Great work does not require a routing chain of 15 people or a client with a $500k marketing budget.
If there's one thing the Addys are great for, it's motivation. Because you get to see and applaud the incredible work being done by your industry cohorts. Because you get a feeling of personal satisfaction when a project you almost certainly made sacrifices to complete is applauded by those industry cohorts. And because, in some cases, you see the work you did that didn't quite meet the bar of recognition. And you renew your efforts to keep pushing.
Here's what I learned: Don't do the work for the awards. In an industry that relies on client approval, it's impossible for the outside world to fully recognize how much of your heart and soul (and creative spirit and strategic judgement) were in (or out of) a campaign. I also can't help but notice that the awards are given based on perceived effectiveness, not proven results. But if they're giving out awards either way, it's nice to be on the winning side.
So now I can say that I not only went to my first Addys, I won my first Addys. And despite feeling like the odds are stacked against me in many ways as a female copywriter (who is in no danger of being labeled a "rising star," if you know what I mean) at a small start-up(ish) agency, I think I want more. And I think I'm part of a team who could one day be the Meryl Streep of the Buffalo ad scene.
See you next year, advertisers and marketers of WNY. Stay on your toes. Luminus is coming for you.