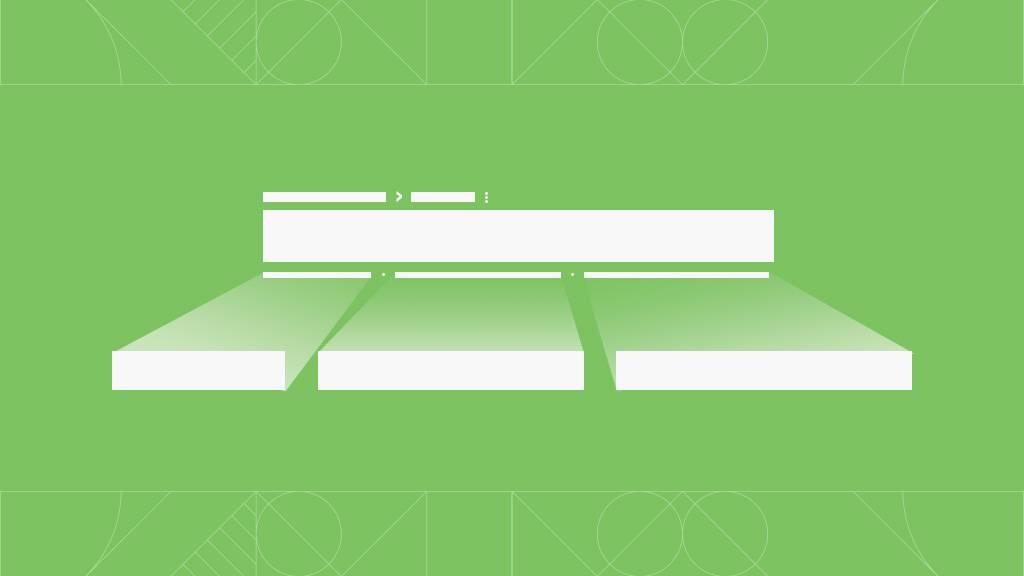 These days, the "golden goose" of SEO work is achieving snippets for your #1 ranked pages, but sitelinks have always played an important role in gaining the attention of search users and earning their click. Google Chrome users have an additional style of organic one-link sitelink that shows up underneath their high ranking pages in Google Search and it doesn't require subpage links or anchor links.
Google sitelink basics.
Google sitelinks were introduced back in 2007 as a way to help direct a search user to a more specific or related page within the highly ranked sites in their search results. These organic one-line sitelinks came in two forms. First, a sizable grid of links and descriptions below the main page result information, usually referencing related or relevant subpages within the site.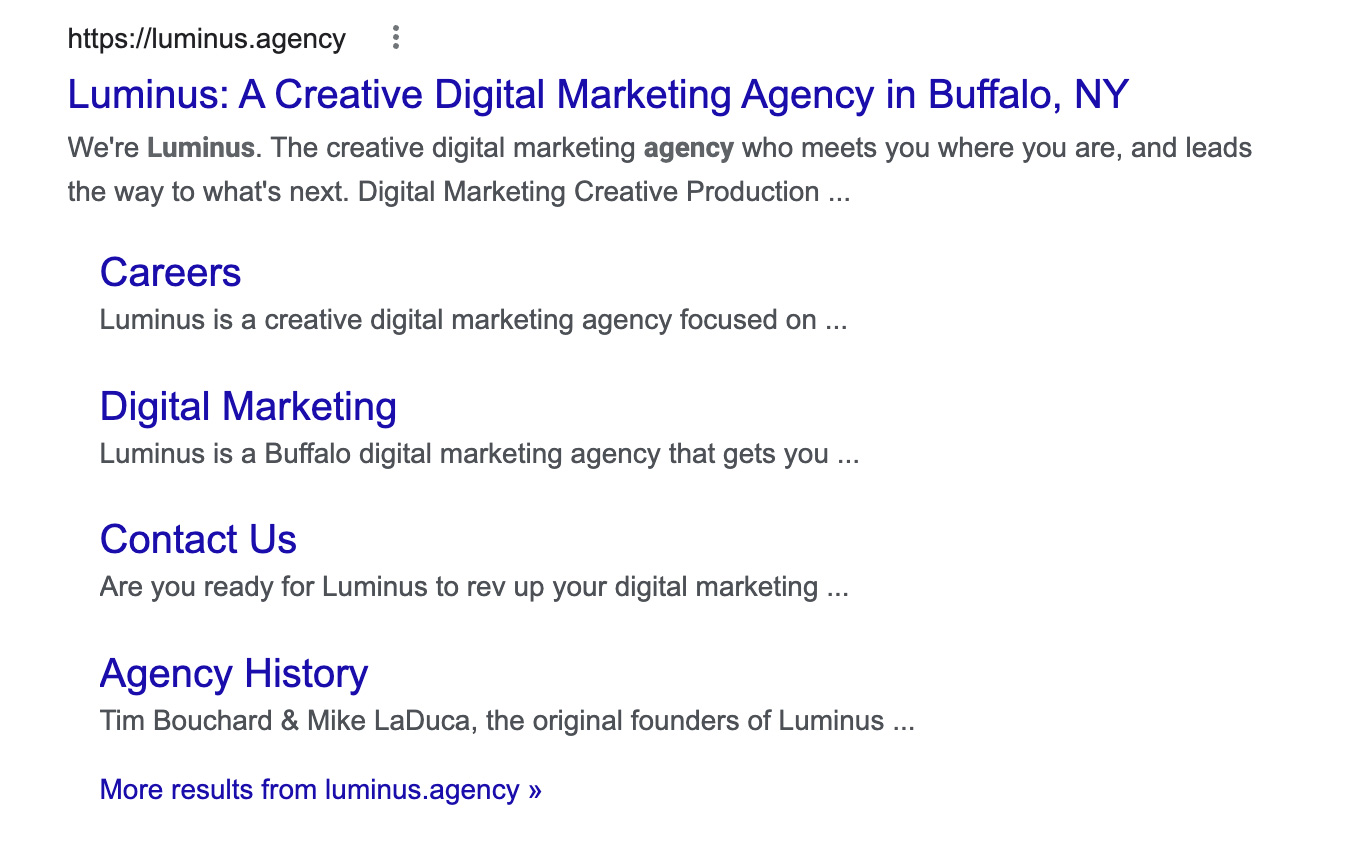 Second, a list of indexed subpage linked titles in small text just below the main result's page.

Both of these results are fed by Google bots performing sitemap crawling and utilizing existing URLs for sub pages or anchor (a.k.a. "jump") links within a main page (i.e. .com/page#anchor). This approach was a reliable way to directly link a user to a subpage and is compatible no matter which browser the user is using.
The secret alternative version of Google sitelinks.
A lesser known version of organic one-line sitelinks is starting to show up more often now and the great part is, Google doesn't need existing pages/links to make them work. Google has included functionality in its Chrome's URL bar that recognizes a new url extension that mimics a traditional page jump link within a page.
#:~:text=
The organic one-line sitelinks in our highly ranked "SEM Performance Metrics" article are not indexed subpage links, but rather Chrome enabled "jumplinks" to sections of the blog post.

This allows the chrome browser to find that string of text and jump the user to that section of the page.

Thus allowing subtitles within pages of content to become an additional option for "sitelinks" on pages that have no anchor text or subpages linked. You can test this on any page within your site by forcing this URL format to see it in action. Reminder, this only works in Chrome.
yourdomain.com/your-page/#:~:text=search text
It's interesting to see this is showing up more often now after the late-summer 2022 release of Google's Helpful Content Update that brought more advanced page crawling and analysis. The update's purpose was to not just index page URLs and content within crawls, but also assess that content's relevancy.
The pros and cons of content-driven Google sitelinks.
Right off the bat, the benefit of this is that it shows your content is being seen as helpful and relevant by Google to the search results. The extra callouts help make your search link stand out amongst the competition and help earn you more clicks. If you can't get all the way up to a featured snippet, this is the next best thing when ranking on page 1 in the top 10.
This new version of sitelink indexing is also something that you don't need to "code" into the page. These crawls are using page section titles to pull top-level information from the page. This functionality helps users.
Google Snippets are still clearly the best look into what a page will offer within its content to deem it a valuable page to visit, but these sitelinks do a decent job of giving a glimpse into the page in a more brief way.
The downside is that, to some degree, it's another attempt beyond "snippets" to potentially answer a user's search question without requiring them to click by serving up valuable content without the user having to visit the page. There is an argument out there that Google is using too much page content within its own site devaluing what top ranking site/page creators have produced.
How to set up your pages for organic content-driven one-line sitelink indexing.
Google is selecting what it believes the page's most relevant subtitles (or sub links) are for important sections of content and creating a clickable URL that mimics a jump link to that section without any code. You can't force this, only help it along.
Having said that, there are a few ways to prep pages to be sitelink friendly.
Have relevant and valuable content.
Sitelinks show up on the first page of search results for what Google perceives as the most valuable pages. Without the first page ranking and valuable content, the technical ability to achieve this is impossible.
Utilize a proper HTML structure for titles and content.
This is as basic as it gets for page content structure, but properly utilizing H1, H2, list, and paragraph tags goes a long way in showing Google what your prioritized value points and sections of content are. In most cases, these generated "jump" sitelinks are title based.
Content quality matters.
As Google continues to improve the quality of its results, it will continue to develop more advanced ways to both access and present the most relevant results and content to its users.
Tackle your main pages first, but if you're looking to generate additional comprehensive content for your website, having a dedicated content marketing strategy will help support this effort as well by creating more content opportunities in search.
Working with a trusted web and search optimization team will help ensure content is formatted properly to potentially earn this type of ranking presentation.
We'll be here if you need us!