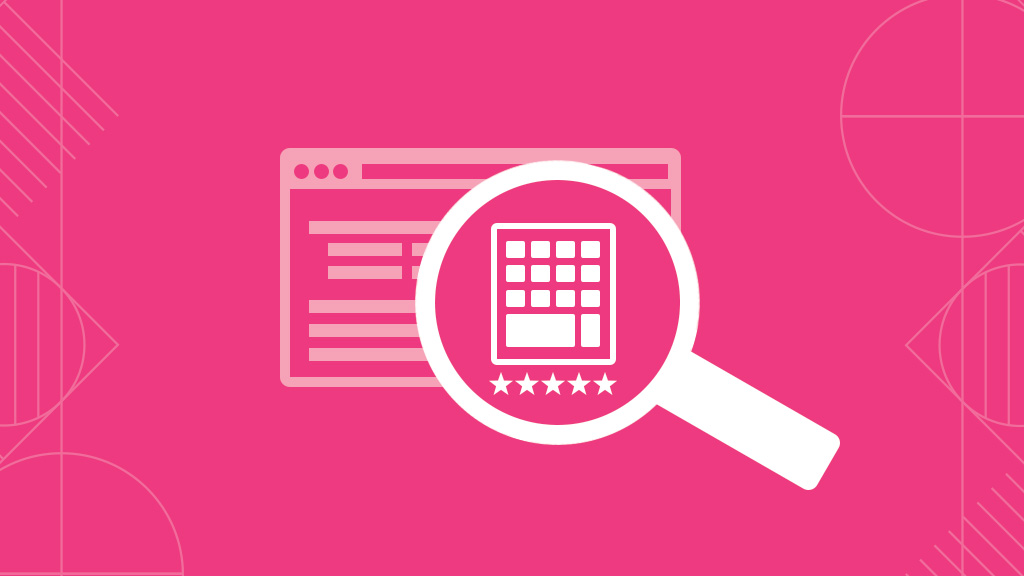 Google has a stranglehold on the online search market with 92% of search activity flowing through it. Throughout its history, Alphabet (the parent company) has used innovation and new features as a way to achieve this dominance. Google My Business is one of these features that has a huge influence on SEO.
Quick Reminder: Google is a Business
As much as we all want to believe that Google simply has our best interests at heart by improving our access to online information and tools, their goals are really just rooted in capitalistic business growth. Google is the 5th largest company in the world and they reached that status through constant innovation that keeps them on top as the preferred online platform.
Google's real motives for innovation are based in keeping the user within their digital ecosystem for as often and long as possible. They accomplish this by producing proprietary devices, cloud based software, and the most in-depth search engine on the market. (This very article is being typed in Google Docs. ? )
Owning the Entire Search Experience
When Google first started, it was all about search results and growing the largest website index in the world. But over time, as Alphabet built this ecosystem, they uncovered a greedy opportunity that in some ways kills organic SEO, but also strangely helps it at the same time. Simply put, they do not want a user to "leave" Google by clicking through to a search result website and leaving the search engine page.
Their strategic plan over the last 10-15 years has been to introduce features that reduce the need to click a search result link to visit a website. These are features like: Google Maps, Google Reviews, Google Shopping, search ads, snippets, and Google My Business. Depending on the type of search, any to all of these features create a search result view "above the fold" in which no organic search results even show up until the user scrolls down to see them.
Discovery Search View
This is when the search user types in a generic search term that can bring up a variety of results related to services providers or informative websites. This type of search is independent from brand and does not result in a Google My Business profile showing up. However Google My Business information is used within the Map Pack.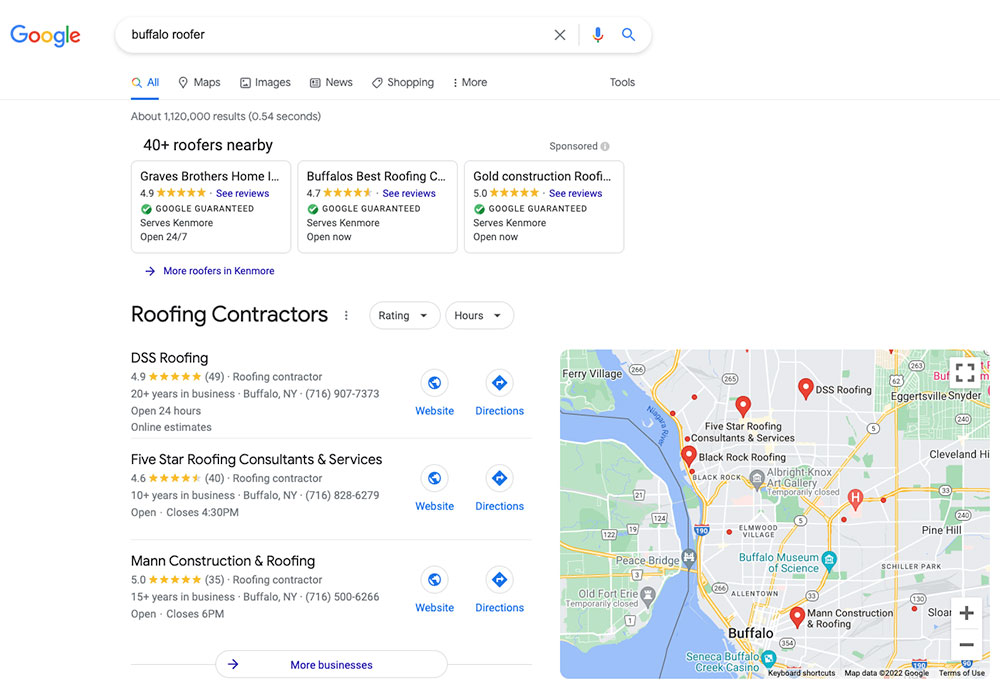 Direct Search View
This is when the search user types in a specific brand name. By knowing the brand, Google can pull the most relevant Google My Business profile directly into the search results on the right side and attempt to deliver quick and useful information to the user. This is an attempt to keep the user on the search engine by sharing as much quick information as possible.
The Role of Google My Business
As an advertising platform, Google also wants to provide the most up to date information for its advertisers and be credited for any results they get. Enter Google My Business (GMB), which gives businesses a platform to manage their Google business profile information in real-time.
Data Management
First and foremost, Google My Business allows for the management of top-level business listing information such as:
Company Name
Address
Website
Phone Number
Hours
Social Media Profiles
Google realized that with this basic information they can capture user actions before they leave the search engine to view a site. The Google Maps tool is the most commonly used interface that incorporates the basic GMB data. This means that if a user is searching for a relevant business primarily based on proximity, Google can provide enough information through Maps to provide the user actionable options.
Marketing & Promotion
The more in depth and interactive GMB profile features are what evolve a business profile from a simple directory result to what could be considered a full fledged micro-site. These features include:
Google Reviews
Questions & Answers
Call-To-Action Buttons (Phone Call, View Menu, Make Reservations, Book Now, etc)
Photos
Content & Alert Posts
With a fully developed GMB profile it's possible, if not likely, that a user wouldn't even need to visit the company's website to learn more and take action. This has been one of Google's biggest updates that affect the work SEOs perform to drive native website traffic and conversion metrics.
The Value of Google My Business
You may think that this article is here to bash GMB as an SEO killer. While it can be said to be a website traffic killer, it is not an SEO killer. It is actually a very useful SEO tool.
Local SEO
The Google "Map Pack" is the top 3 results in a location-based search result providing information about the nearest businesses related to the search. Having a fully built out GMB profile with detailed information, photos, and reviews helps prioritize your profile in location based search results when Maps is triggered. This is an SEO benefit. Especially for home services and restaurant businesses in service industries.
Social Proof
One of the oldest and truest marketing rules in the book is that social proof is a key motivational factor in decision making. GMB allows search users to leave reviews for a business on their profile. This is another signal system for Google to understand the value and quality of a business listing. Google Review ratings directly affect Map Pack ranking placement. It's not only important to have a high ranking, but also a good number of reviews.
Google goes one step further and pulls reviews from sources such as Facebook and Yelp to augment their own reviews and in some instances, fill in an empty reviews section for a claimed profile that has yet to receive any Google reviews
Domain Ranking Boost
There is also an indirect benefit to website SEO strength by having a fully developed GMB profile. In the event that search users do click the "Website" button on a GMB profile, it provides a relevancy signal that the website is important. It also doesn't hurt that by keeping your GMB business profile up-to-date, you are effectively helping Google, so they should want to reward that behavior with a signal boost.
If You Can't Beat 'em, Join 'em
With 92% share, Google knows that we have to continue to play by its rules. Google My Business is going to remain a huge factor with SEO signals moving forward as websites see organic click traffic growth rates stifled gradually over time.
Despite the fact that Google is actively trying to keep users from visiting your site, Google My Business can be a very valuable SEO tool for your business. It is much more than a simple business listing, it's a potential conversion point for your customers.
So take advantage of it now and stay ahead of your competition.