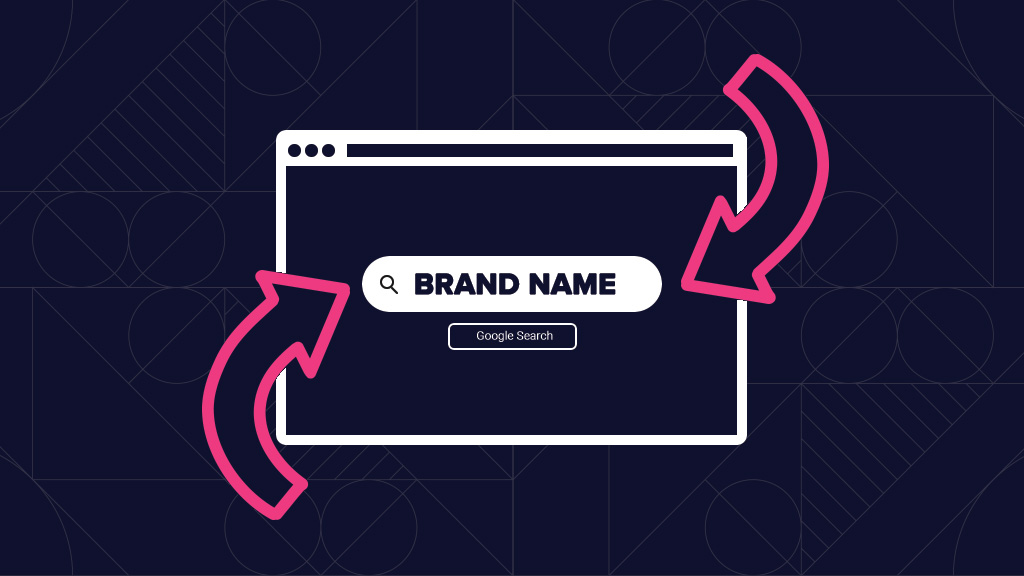 From about 2005 to around 2020, Search Engine Optimization (SEO) has always been a straightforward concept. Standard SEO practices have involved going after service / product adjacent terms that may bring transactional semi-qualified traffic to a website.
The internet is now an incredibly crowded space. Technology is changing search features at an alarmingly fast rate. Soon a traditional approach to SEO is going to be a futile effort.
So what are small businesses and organizations to do? Ironically, get back to basics. Build your brand and lean into branded search.
Traditional SEO strategies are weakening.
With the rapid development of Artificial Intelligence (AI), the traditional approach of optimizing for service / product terms is getting continually torn apart bit by bit.
AI is trending towards serving a curated answer to the search and using notation for the sites it pulled its answer from.
Google's "Helpful Content Update" has increased the level of quality for a page to rank well beyond mentioning a few keywords.
Competition for high-volume keywords has become a crowded battlefield.
Google Maps and Google My Business keep search users on the engine's pages since they offer most of the information needed for recommending small businesses to local searchers, leaving their business websites as an afterthought.
Currently, SEO experts are using new content to battle dwindling traffic volume cannibalized by these factors above. Expanding a website's footprint is currently one of the best defenses, for now.
The fallacy of search traffic growth.
Traffic growth to websites has long been loosely associated with increased conversion opportunity and while somewhat true, ultimately there's no guarantee that more traffic will equate to more leads or sales.
There are all types of traffic when it comes to search intent:
Transactional traffic is made up of visitors looking to get a quote or purchase something.
Commercial traffic is made up of visitors who are in the research phase of their buyer's journey.
Informational traffic is made up of visitors simply looking for answers to questions they have.
Navigational traffic is made up of visitors looking for a specific page to get somewhere else.
A more detailed breakdown can be found at SEMRush.
Of these types of search traffic, transactional is the only type of traffic that provides ROI on traffic growth. They are also the hardest, most densely competitive keywords to go after. It also only represents the 5% of search visitors looking to buy at this moment.
Most SEO work is growing traffic in the commercial and informational areas. Create niched content that shows value in commercial searches. Create educational content that answers common questions from customers to gain their trust. These are valuable experiences for your prospects, but rarely contribute to short-term measurable ROI.
In most cases, through SEO work, your website traffic is growing in commercial and informational traffic. This is increasing your opportunity in the future with prospects, but only slowly moving the needle in a transactional way.
There is however, one loophole to increasing transactional search traffic and website conversion rates…
Increase branded search traffic.
How to grow branded search traffic.
So it's time we have a hard conversation. Limiting your marketing to easy "first to the party" SEO and SEM performance marketing tactics of the 2010s aren't going to cut it moving forward. Ironically, what's going to help businesses is a return to the most fundamental of basic marketing tactics… brand building.
In the near future the best way to be found in search will be by someone searching the name of your company or organization.
By increasing the branded search traffic you will increase the conversion rate of that traffic and boost your marketing ROI.
How can you boost branded search traffic? By increasing the amount of touchpoints and the brand name exposure to your most relevant audiences online AND offline.
Content
Develop branded content that connects with your audience and delights them. Produce sponsored content with partners that showcases your services, products, or organization's benefits. Release educational content that makes your company or organization the go-to informational hub related to your specialty.
In-Person Events & Speaking
Long forgotten, is the idea that relationships can be built with a simple in-person interaction. Trade shows, industry events, and most importantly speaking engagements will not only build trusting connections with your audience, it will introduce your brand name along the way.
Social Media Engagement
Interacting with your audience and peers on social media is a great way to build new relationships with your prospective customers. While having an active profile that distributes quality content is key, the real tactic here is engagement through comments on your own posts, your followers posts, and within other accounts in related hashtag feeds. As an added bonus, every comment and message you post displays your brand name.
Advertising
Traditional and digital display advertising have been largely cast aside for pin-point search advertising. These exposure channels are valuable tools to both introduce your brand name and keep it top of mind.
Local PR & Sponsorships
Getting involved in the community is not only a good brand builder, but just a great thing to do in general. Supporting local non-profit organizations and developing partnerships can help you break into new markets, reach new audiences, and just plain feel good. Oftentimes, this approach results in "earned media" through news stories and blog mentions.
The unfortunate reality is that the majority of these marketing basics were thrown out the window when cheap quick hitting and fully trackable tactics like SEO and SEM became available, but those easy returns are dwindling. Now it's become harder for the C-Level executives to let go of the idea that these are the only worthwhile marketing tactics worth investing in.
How to measure branded search traffic.
Using Google Search Console, you can see which queries are driving clicks over a period of time by filtering query data using your brand name.
Search console will be your most reliable view of brand name impressions, clicks, click-through-rate (CTR) and average search position for the terms. This data will give a detailed look at progress and while not directly attributable to the traditional marketing tactics listed above, a correlation between growing numbers and increased brand building can be made.
Additionally, you'll want to keep an eye on the "direct traffic" channel as well. This metric in analytics shows the traffic that types in the domain or directly visits a link. A side-effect of developing a branded search strategy can be those savvy users typing in your domain name directly rather than searching Google for your brand name.
The ultimate goal of branded search.
As search engines become less viable for generic product or service searches, you should look to strengthen your brand awareness to promote branded search queries and direct traffic to your website. Both of these traffic sources are highly qualified and ready to convert.
The question you have to ask yourself is, are you ready to let go of the idea solely focusing on cheap attributable search engine traffic wins and start to build something more reliable in your own brand recognition and reputation?
It's time to stop making an effort to be one of the many results for a generic service or product keyword and aspire to be known for your business or organization's name and value.
It's a big change, but the right one to control your future success. Start now, not when it's too late.