Expertise
Digital Marketing
Digital marketing unobtrusively engages your audience in an interactive way within search, social, and email platforms. Many brands benefit from the creation of useful content for online resources, such as blogs, opt-in newsletters and paid promotions as a way to soft-sell to their audiences. Digital marketing agencies are experts at cultivating high-quality, highly-effective content that gets the most out of the promotional dollars spent.
First Things First
Where should you start with digital marketing services?
You need marketing, and digital marketing is the most accessible and affordable first dip into the marketing playground. You need marketing, but it's not as easy as picking a digital marketing service, just hitting it hard and seeing what happens. That's where a team of experts like Luminus comes into play. We help determine what YOU need. Not defined by a prepackaged list of services. We use your business objectives, customer behaviors, and budget to prioritize your first step and build a roadmap to a more integrated approach over time.
Some Of Our Results
Digital Marketing Campaigns
Successful creative digital marketing campaigns are driven by an informed up-front strategy. Investments in creative assets and digital marketing campaigns should follow a clear vision and work together to achieve tangible objectives beyond simply completing the projects. As a creative digital marketing agency, we help plan, execute, and optimize these projects into strategic digital interactions with your audience.
Doodle Bugs!
Helping child care centers grow.
A total creative and strategic rebrand after 25 successful years in operation, including a state-of-the-art website, visual identity, brand strategy, photography, videography, and more. Since then, we've been building up their digital marketing ecosystem, including website updates and automation, social media campaigns, search engine marketing, and search engine optimization.
View Case Study >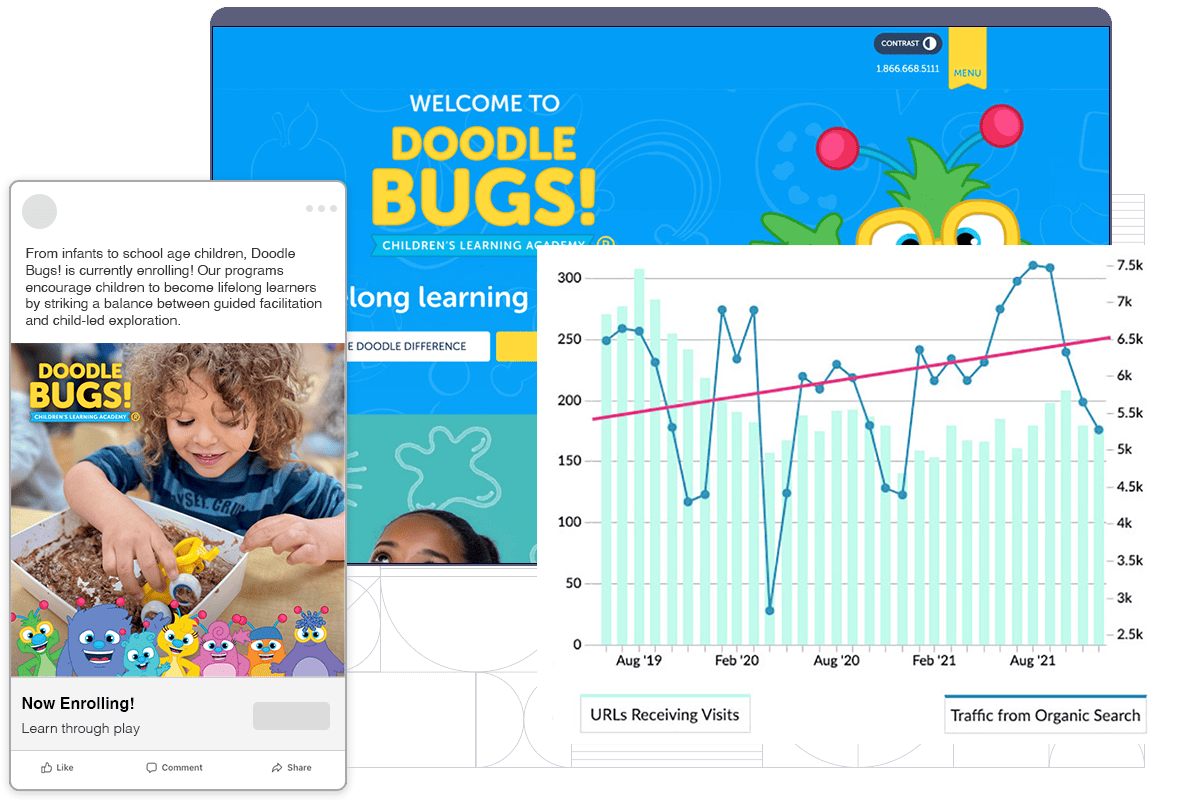 Thermory USA
Digital marketing campaigns with a lasting impact.
Luminus partnered with Thermory USA over several years. Early in the relationship, we focused on building up the brand and preparing it for national-level marketing campaigns. The last few years, we were able to shift our focus to digital marketing and see how a strategic, long-term approach can yield lasting, impressive results.
View Case Study >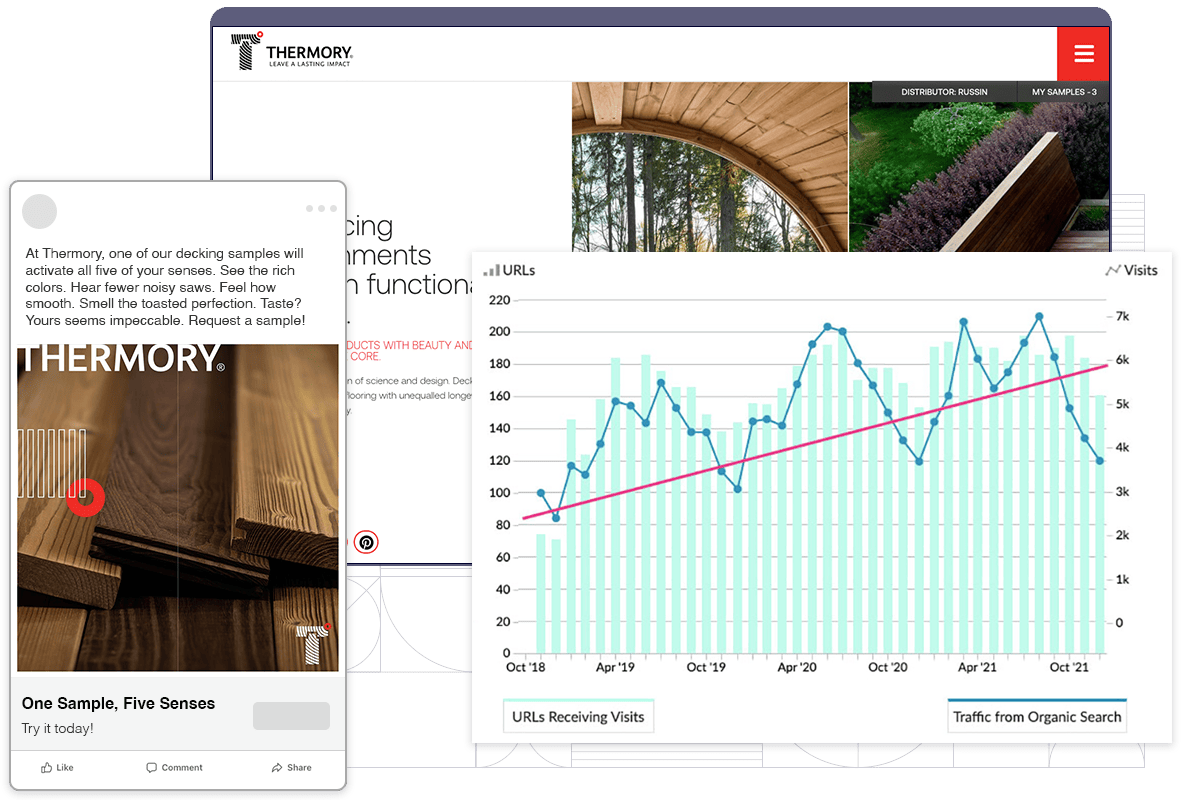 Interested in having our team help with digital marketing campaigns for your organization?
If branding and an optimized approach to measurable creative digital marketing campaigns are part of your needs for your organization, give us a call at (716) 332-1640 x2 or email us using the form below!